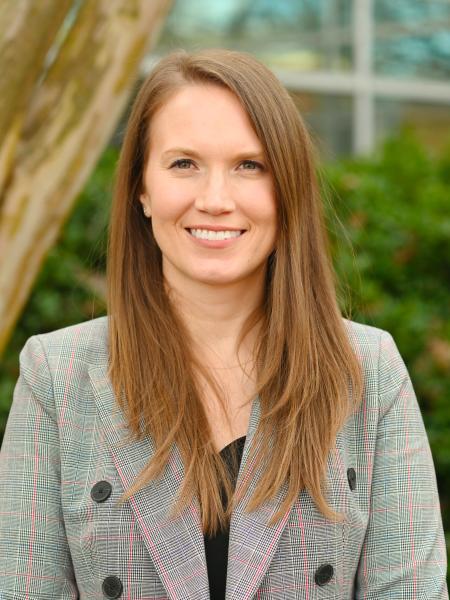 Department / Unit
University Career Center
Position Title
Assistant Director | Industry Specialist
Samantha serves as the Assistant Director, Industry Specialist and is part of the Employer Engagement team within the University Career Center.  In her role, Samantha works with employers that align with the Business/Financial Services/Logistics career community and the Media area of the Arts/Media/Design career community to help connect them with UNC Charlotte students and alumni.  She also leads our Employer Partnerships program as well as our Gigternships initiative.
Samantha worked in Career Services at a university in California before starting at UNC Charlotte.   Prior to her experience in higher education, she worked in HR and recruiting in the banking industry.  Samantha received a Bachelor of Science degree in Management and a Master of Human Resource Development degree from Clemson University in addition to a Master of Arts in Education from University of the Pacific.  
Having recently moved to Charlotte, Samantha is excited to explore the city and all that Charlotte has to offer.
Connect with Sam on LinkedIn!