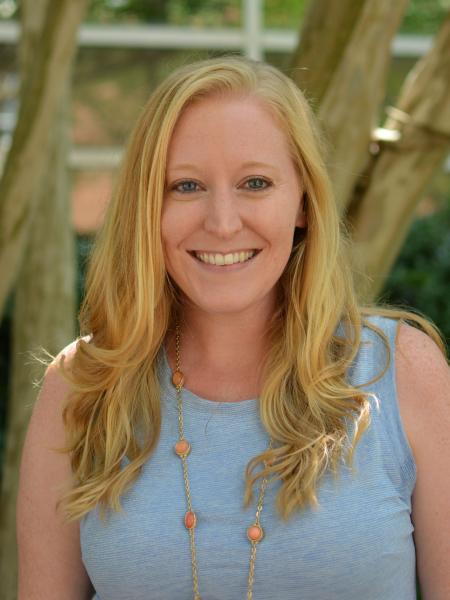 Department / Unit
University Career Center
Position Title
Career Coach
Megan serves as Assistant Director and Career Coach to the Engineering, Manufacturing & Energy Career Community. Her primary responsibility is assisting students in all phases of career decision making, planning, and job search preparation. Megan also oversees the Annual Spring Etiquette Dinner hosted by the University Career Center.
Prior to coming to UNC Charlotte in July of 2013, Megan served as Internship Coordinator/Career Counselor at Guilford College in Greensboro, NC for 2 years. Before Guilford, Megan earned a Master of Arts in College Student Development from Appalachian State University in Boone, NC. Megan worked in service-learning for 2 years at Appalachian State as a graduate assistant coordinating the international and domestic alternative spring break programs. Megan holds a Bachelor of Arts in Psychology from UNC Asheville. She lived in Cork, Ireland for 2 years studying abroad and working there after graduating from college.
Megan is a North Carolina native from Boone, NC. She enjoys spending time with her 2 children, husband and dog. She also enjoys running, cooking/cake baking-decorating, listening to live music, and traveling to Europe (especially her husband's home country of Ireland)!